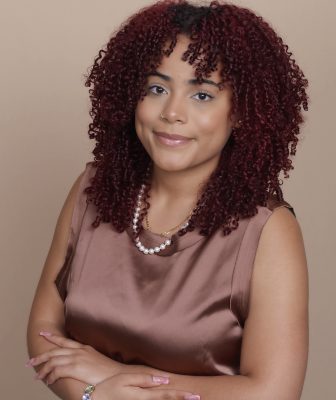 Alanna Torres-Laboy (she/her/ella)
Graduate Assistant, Dean of Students Office
Graduate Program: Higher Education & Student Affairs '25
I joined Protect Our Pack because I believe in creating environments on campus where students feel safe, valued, and heard. The topics we bring awareness to provide students the resources to gain support through the situations they may face so in turn they can do well holistically.
Fun fact: I love to dance. 🙂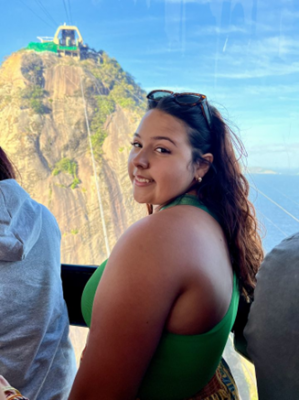 Samantha Valle (she/her/hers)
Senior
Storrs
Major: Political Science and Women's, Gender, and Sexuality Studies
I joined POP because I am passionate about building safe and inclusive spaces where people can feel empowered. I am particularly passionate about raising awareness for campus sexual violence and I am grateful to have the opportunity to be apart of change to end toxic campus culture.
Fun fact about me is that I have a collection of 40+ plants!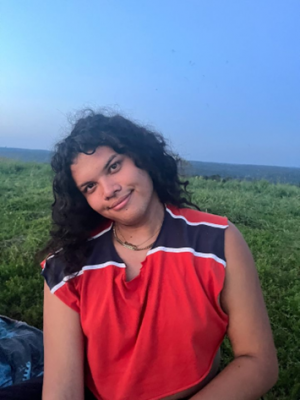 Eduen Smith (They/Them)
Storrs
Major: English
I joined Protect Our Pack because I just transferred to UConn and I wanted to contribute to my new community somehow. I'm very excited to get to work! A fun fact about me is that I have never had a hamburger, and don't really have the desire to try one. If someone wants to try to change my mind let me know! I am interested in pursuing a career in public education.
Jieun Park (Jin)
Sophomore
Storrs
Major: Physiology and Neurobiology (PNB)
Minor: Psychological Sciences
Protect Our Pack gave me the opportunity to get leadership and wider perspectives. I could learn more about the intervention strategies for bias, problematic substance usage and work with students from all of the campuses.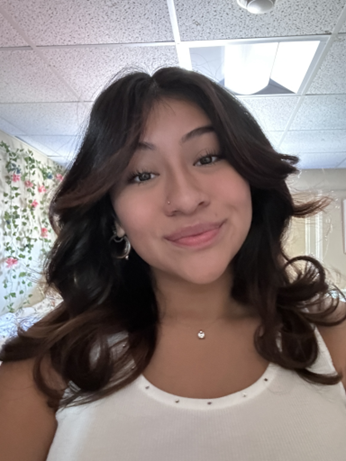 Melanie Luna (she/her/hers)
Storrs
Major: Sociology
Minor: Women's, Gender, and Sexuality Studies
I joined POP because I wanted to get more involved on campus my sophomore year. I care deeply about the topics POP talks about, as well as creating a safer and more educated space for our community here at UConn. It's important that as huskies, we work together to implement positive change around us! A fun fact about me is that I'm a leap year baby! (4 years old as of right now)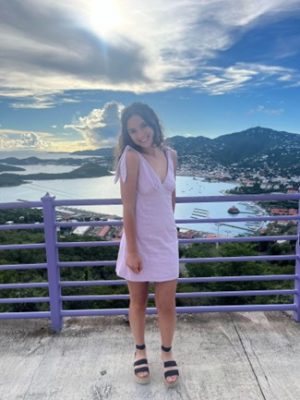 Alyssa Bredefeld (she/her/hers)
Storrs
Major: Allied Health Sciences
I joined POP to help connect students with on-campus resources and to help create an inclusive and safe UConn community. One fun fact about myself is that I was an extra in a movie that will be coming out in February 2024.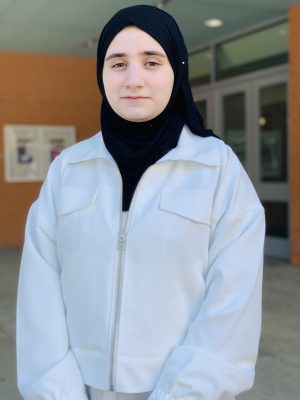 Nour Al Zouabi
Graduation year 2023
Storrs
Major: Molecular and Cell Biology
The Pack Ambassadors Program provided me with an opportunity to work with students from all of the campuses and from different fields to Protect Our Pack. Through the program, I learned how to be a better public health advocate and address issues that are impacting our UConn community.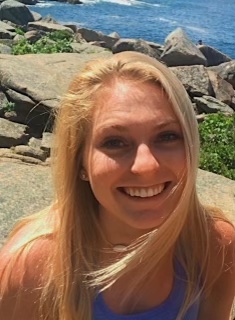 Shannon Healey
Storrs
Graduate Program: Higher Education and Student Affairs Graduate Student
Assistant Residence Hall Director in North Campus
I joined Protect our Pack back in 2018 because I wanted to be a part of an organization that makes a difference on campus. Our bystander initiatives are really important to me and something that I love to educate my peers on. I love being a pack leader and am so happy I joined in my undergrad.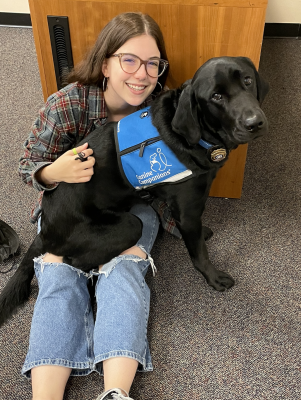 Vic Biafore (they/she)
UConn Stamford
Major: Communications
Minor: WGSS
I joined the Pack Ambassadors because I was already heavily involved in clubs on my campus and, when COVID first started, I was unable to continue trying to make a difference on campus in the same way I had been used to. When Jenn Longa reached out during the summer of 2020, I jumped at the opportunity to join this organization and learn how to make a difference in new ways. It has also been a great opportunity, as a Stamford student, to connect with the other campuses in meaningful ways and to meet new people who have the same passion for helping UConn!